Assembly Buildings Conference Centre
Description
With its unique setting and superb facilities, Assembly Buildings is one of the finest conference and exhibition venues in the city of Belfast.
A 21st century conferencing complex that blends the historic with the latest technology and modern facilities, the Assembly Buildings Conference Centre is one of the finest conference and exhibition venues in the City of Belfast. Built in 1905, in the style of a Scottish Baronial Castle, this historic and 'one of a kind' conference and meeting venue is capable of hosting anywhere from 2 to 1150 delegates.
Following an £8 million refurbishment in 2010 and a further multi-million pound re-development of the ground floor space in 2018, the facility offers state-of-the-art technology in a historically rich setting. The Assembly Hall seats 100 to 1150 delegates in a range of formats and in the room are 3 large projection screens, a state of the art sound system, cameras and recording facilities. Organisers are able to film and transmit conference proceedings to other parts of the venue, stream over the internet or record and create edited highlights. The venue has free enterprise grade WiFi for all delegates.
A range of smaller meeting rooms include the Minor Hall suitable for up to 180 delegates, the Boardroom, up to 100 delegates and 6 syndicate rooms . Each room boasts the same range of integrated sound and projection systems. The new Ground Floor Conference Complex contains a 200 delegate conference room, Exhibition space and 2 additional syndicate rooms. The facilities are fully air-conditioned and all of this is underpinned by a first class friendly and can do attitude to making your conference or meeting a success for you and your delegates. This is of course, backed up with great food and catering to keep your delegates happy. The Assembly Buildings Conference Team have a long track record of delivering international, national and local conferences across a wide range of sectors and you will not find another venue as unique as this in Northern Ireland.
For more information go to: assemblybuildings.co.uk
Take a 360-degree virtual reality tour: assemblybuildings.co.uk/360-virtual-reality-tour
Key Facts
Delegate Capacity – 1150
Max Exhibition Area (m2) – 650
Syndicate Rooms – 4
| Location | Distance from Assembly Buildings Conference Centre |
| --- | --- |
| Belfast International Airport | 0 |
| George Best Belfast City Airport | 0 |
| City Centre (Belfast City Hall) | 0 |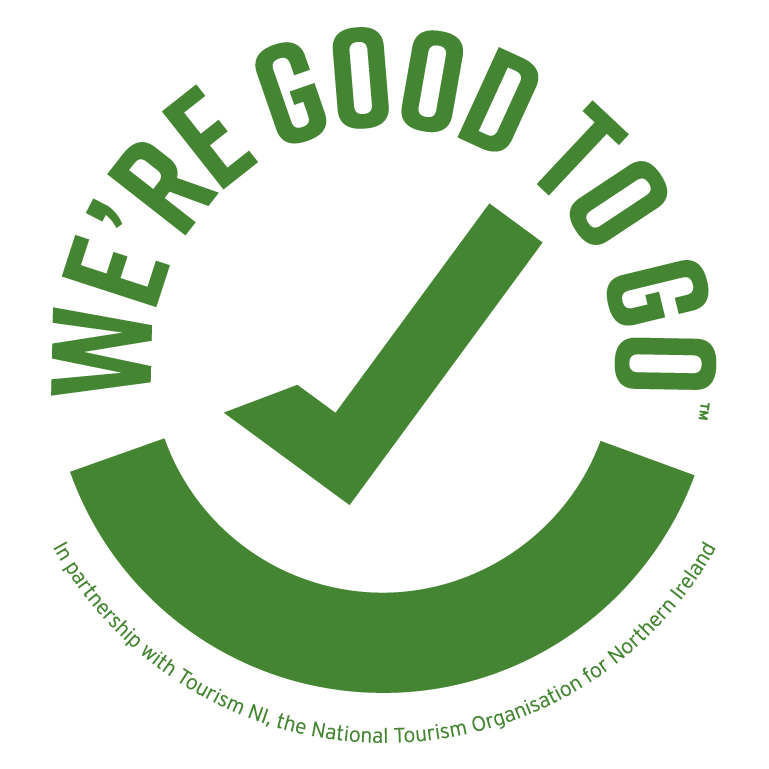 Key Facts
Delegate Capacity: 1150
Max. Exhibition Area (m2): 650
Syndicate Rooms: 52
2-10 Fisherwick Place
Belfast
Antrim
BT1 6DW
Assembly Hall
| Layout | Capacity |
| --- | --- |
| Theatre style | 1150 |
| Banquet | 300 |
| Reception | 700 |
| Boardroom | 60 |
Conference Room
| Layout | Capacity |
| --- | --- |
| Theatre Style | 200 |
| Banquet | 120 |
| Reception | 200 |
| Boardroom | 40 |
Minor Hall
| Layout | Capacity |
| --- | --- |
| Theatre style | 110 |
| Banquet | 90 |
| Reception | 63 |
| Boardroom | 40 |
Boardroom
| Layout | Capacity |
| --- | --- |
| Theatre style | 100 |
| Banquet | 60 |
| Reception | 100 |
| Boardroom | 40 |
Conference Room
| Layout | Capacity |
| --- | --- |
| Theatre Style | 200 |
| Banquet | 120 |
| Reception | 200 |
| Boardroom | 40 |
Syndicate Meeting Room 1
| Layout | Capacity |
| --- | --- |
| Theatre style | 20 |
| Boardroom | 16 |
Syndicate Meeting Room 2
| Layout | Capacity |
| --- | --- |
| Boardroom | 12 |
Syndicate Meeting Room 3
| Layout | Capacity |
| --- | --- |
| Theatre Style | 20 |
| Boardroom | 16 |
Syndicate Meeting Room 4
| Layout | Capacity |
| --- | --- |
| Theatre Style | 30 |
| Boardroom | 26 |
Syndicate Meeting Room 5 - Video Conference Room
| Layout | Capacity |
| --- | --- |
| Theatre Style | 20 |
| Boardroom | 18 |
Syndicate Meeting Room 6
| Layout | Capacity |
| --- | --- |
| Theatre Style | 50 |
| Boardroom | 24 |
Syndicate Meeting Room 7
| Layout | Capacity |
| --- | --- |
| Theatre Style | 50 |
| Boardroom | 24 |
Syndicate Assembly Room
| Layout | Capacity |
| --- | --- |
| Boardroom | 16 |
Exhibition Area Room
| Layout | Capacity |
| --- | --- |
| Theatre Style | 100 |
| Banquet | 60 |
| Reception | 200 |
| Boardroom | 40 |
Concourse Room
| Layout | Capacity |
| --- | --- |
| Banquet | 50 |
| Reception | 200 |