With the launch of Belfast's first resilience strategy and climate plan, the city has set an ambitious goal 'to transition to an inclusive, zero emissions economy in a generation.' The plan sets out thirty transformational programmes to future-proof our city for generations to come, a commitment to inclusive and sustainable growth and a plan to make Belfast climate resilient.
Our sustainability policy
As the city's Destination Marketing Organisation (DMO), Visit Belfast recognises that it has an important role to play in supporting Belfast's ambition. In partnership with Belfast City Council, we have committed to the development of a sustainable tourism plan as one of the resilience strategy transformational programmes. It is within this context that Visit Belfast is launching its first sustainability policy.
Sustainability & Impact – 2022 Performance to date
Visit Belfast's three-year recovery plan Rebuilding City Tourism 2021-24 sets out a new direction of travel for our organisation, illustrating a step change in our approach to our marketing and visitor servicing activity, and the generation and measurement of tourism success for the betterment of our businesses, our employees, our residents, our city and its ecosystem.
This plan is underpinned by our sustainability strategy and sustainability policy which was approved by our Board in June 2021 and published. This has been informed by consultation with Belfast City Council, Tourism NI, Our regional tourism partnerships, Belfast's Sustainability and Resilience Board, NITA, NIHF, Eastside Partnership, Visit West Belfast and over 400 partner businesses and stakeholders. Our plans were launched at a Sustainable Belfast event in June 2021. Sustainability and impact performance is reported to our operational committee and Visit Belfast Board and we publish performance annually.
Download Full Performance Report
Download our 2022 Performance at a glance infographic
Green Tourism Accreditation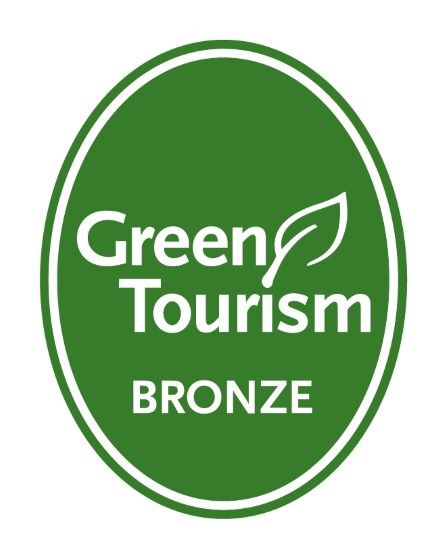 In June 2021, Visit Belfast gained a bronze accreditation with Green Tourism, demonstrating the organisation's commitment to sustainable and inclusive growth. Visit Belfast and Belfast City Council have also launched an ambitious new partnership with Green Tourism to position Belfast as a leader in sustainable tourism and support our industry to recover and grow. One of the many benefits of this plan to improve the city's sustainability credentials, is that it will help event organisers make more sustainable choices and position Belfast as a leading sustainable destination for events and conferences.
GDS Index
As part of the journey towards city resilience, Belfast City Council and Visit Belfast have joined the GDS (Global Destinations Sustainability) Movement, the world's leading benchmarking and performance improvement programme for tourism destinations. This move is in line with Belfast's commitment to build back better; informing the city's vision for sustainable tourism and the future 10 year action plan for tourism in Belfast.
Our aim is to ensure that events coming to Belfast are as sustainable as possible, and that is why in August of 2021 Visit Belfast appointed a Sustainability and Impact Manager, who will be on hand to support the delivery of your event sustainability plans and to maximise impact and legacy.  At this time we also launched a robust sustainability framework and toolkit to make it easier for event organisers to deliver more sustainable events. To discuss your sustainable event, contact our Sustainability and Impact Manager today: conference@visitbelfast.com